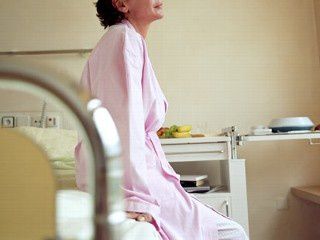 Biotech, Pharma and MedTech Entrepreneurs,
There is now a new and exciting way to raise funds for your startup, or even for your established company: CROWD FUNDING!
Crowd funding could be very suitable for healthcare, medical device, pharmaceutical and red biotechnology startup companies because you can touch the heart of the Crowd!
Hereafter the introduction of one my article:
"Types of Crowd Funding: Ways Entrepreneurs Can Face the Investment Crisis"
To face against the current crisis, and more precisely to face against the investment crisis that affects Start-ups, Small and Medium-sized Enterprises, a new way to raise funds has emerged, supported by the power of Internet: Crowd Funding. Start-ups and Small and Medium-sized Enterprises seeking investors have to knock at the doors of Business Angels networks/clubs or at Venture Capital firms. But the process of selection used by Venture Capitalists, and even by Business Angels, is difficult, time-consuming, and only a few percents of companies are financed. Crowd funding allows entrepreneurs to by-pass Business Angels and Venture Capitalists, by directly asking people to invest in their companies. ....
Read more at:
- Part1: http://goo.gl/6Dket
- Part2: http://goo.gl/LlSjq
(French version of article 1 and 2: http://0z.fr/Rxz28 )
- Crowd funding can be used to raised big money: http://0z.fr/My1Lx
For a full list of Crowd funding website platforms: http://0z.fr/LBq61
Here 4 examples of French botech startups raising or having raised funds by Crowd funding with the support of Wiseed (a French Equity-based Crowdfunding/Mirco-investing platform) :
Urodelia, a biotech startup developing innovative drugs against cancer
http://www.urodelia.com/ (fund raising closed / €800,000 raised)
Antabio, a biotech startup developing innovative drugs to treat antibiotic-resistant bacterial infections
http://www.antabio.com/en (fund raising closed / €300,000 raised)
Ambiotis, a Contract Research Organization (CRO)
http://www.ambiotis.com (fund raising closed / €100,000 raised)
Selexel, a biotech startup developing anti-cancer drugs
http://www.selexel.com (currenlty, raising funds / seeking €100,000)
Crowdfunding can also be very suitable for non-profit organizations such as public academic research institutions, Universities or laboratories.
If you are a biotech/medtech entrepreneur leading a startup or a SME, or if you are leading a research group (Director, or Principal Investigator), interested by crowdfunding, contact me to discuss further.