Dear Venture Capitalists & Angel investors:
Hire me to find you the best startups ... located in France !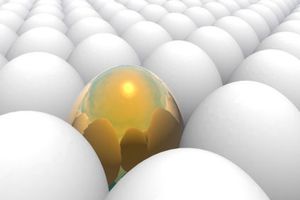 Every day a new startup is created in France. These startups are based on innovative projects, holded by scientists (academic researchers, PhD), Engineers or Business-Marketing professionals from all fields (Marketing&Buisness Concept, IT, High-tech, Cleantech, Mechanics, Optics, Chemicals, Biotech-Pharma-Medicine .... ).
I can search for you the best of these innovative companies/projects, in the field of your interests. I will analyze their Business Plan : Management team, Market, Marketing Strategy, SWOT&PEST Analyses, Business Model, Competitors, Barriers to Entry & Intellectual property .... , and select only the best ones for you !
I would like to create a network of Angel investors and Venture capitalists based out of France, and interested to invest into startups and SMEs founded in France.
Why not asking Angel investors clubs or VCs based in France?
In France, Angel investors networks/clubs are not enough developed. And our Angel investors are highly scared about risky investments (due to our cultural peculiarity!).
Furthermore, our Private Equity firms, even if they note on their web site "VC", focus on Growth capital and LBO investments. Our VC are in fact Growth capital!
But we have fantastic startups and entrepreneurs, having crazy dreams and projects, but we don't have the support of the capital.
I wrote an article for Wisepreneur.com a US-based media dedicated to entrepreneurship and innovation. This article resume the French culture of business and investment : http://goo.gl/9AiTM
The French private equity market of startups and SMEs is at present cheap:
Buy the highest quality at the lowest prices!
That's what I propose to you!
If a such project could interest you
........................................... Do not wait anymore, contact me
........................................................ and Let's Invest in the French Genius !